Pam's Success Story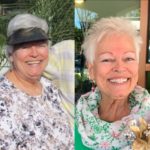 If you're ready to do the work, Lorie Eber will get your going on the right path! What a terrific Nutrition Coach she is. With two or three goals per work, her program is doable and not overwhelming.
I am 71 years old, have lost 50 pounds so far, and am still losing weight thanks to Lorie's guidance. I feel strong and healthy. You can do it too! Take the first step and call Lorie. You won't regret it.
Tom's Success Story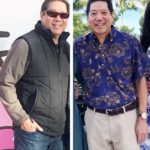 I am 63 years old and I travel a lot, including internationally. Lorie helped me develop strategies to stay on track and make good food choices even when I am on the road. Because she helped me develop good eating habits and taught me how to make the right food choices, I lost 15 pounds. I'm back to my college weight!
Working with Lorie was a great experience! She's a great coach. Lorie is very supportive and flexible and was willing to work with my lifestyle. She's a wealth of knowledge and is passionate about what she does.
Angela's Success Story
Lorie is amazing!  Within the first 6 weeks of working with her, I lost 10 lbs.!!  But more importantly, I've never felt as good about myself as I do now since working with her!  Before meeting Lorie, I actually considered myself to be a pretty fit and healthy person, but for years I had been struggling with losing some stubborn 'last pounds'.  I had tried countless diets, all sorts of books/DVDs, gym memberships, and even hired a personal trainer, only to end up deprived and disappointed.  Since I wasn't seeing results using these methods, I knew I needed a different approach.
I was attracted to Lorie's program because she focused on developing healthy habits that would lead to lasting change.  Lorie worked with me to develop an individualized plan for success.  Within 6 weeks of working with her, I was down 10 lbs. and after several months of working with her, I was able to lose close to 20 lbs.  Losing the last stubborn pounds was a definite challenge, but Lorie made the challenge surmountable.  Her program allowed me to get to the next level, which is a place I had been trying to reach for years.  Working with her has been life changing, and I am so grateful to have found her.
If you want to experience lasting change, try her out!  You won't regret it!
Cheryl's Success Story
Lorie Eber's Wellness Boot Camp was just what I needed to jump start my efforts to improve my attitude, outlook, and health. As other reviewers have pointed out, Lorie is down-to-earth, realistic, knowledgeable, and committed. Her approach is very gentle and laced with humor. Lorie is focused on helping you to make small but significant changes that you can live with in the way you eat, move, and think.
Nancy's Success Story
Lorie Eber is so great at her job it's truly amazing!
I was not an easy convert… after more than 20 years of yo-yo dieting, I was not ready to make "lifestyle" change. Every diet I have ever tried has left me feeling deprived and craving all the foods I wasn't allowed to eat. The gilt was the worst part. I always seemed to end up heavier and more frustrated with healthy living and diets.
Lorie has changed my way of thinking. She keeps me accountable with obtainable goals and offers real life solutions. With her help, I've learned to make small permanent changes and not deprive myself.
Lorie has been wonderful to work with. I recommend her to anyone who needs help dealing with stress and leading a more healthy life. Call her today!
Andrea's Success Story
I have been working with Lorie for three months.  She has a simple approach – change habits slowly so the healthy ones stick!  It has been a life changing experience.  I have much healthier "go to" habits now.  I am exercising regularly, sleeping normally, eating healthy, and drinking more water….and none of it has felt like work or a diet.
Lorie has helped me learn to set weekly goals that are challenging, yet attainable based on my hectic schedule.  Not all the goals are food related.  Lorie has truly helped me understand that being healthy means addressing all aspects of life, not just my size or weight.
I highly recommend Lorie and often encourage friends to contact her if they feel their lives are out of balance.
Dana's Success Story
I came to Lorie with the weight problem paramount in my mind at first, and with health and energy/tone issues secondary. Lorie made it clear that my first problem was related to the secondary ones, and that my overall problem was a series of "bad" habits developed over the years which led to physical and emotional problems that I wished to change.
I can't say I am completely successful yet, because as Lorie says, this took a long time to get to where I was when I started with Lorie, and with changes to bring my lifestyle and habits back to where I started, it will take a long time to get back. And I haven't been able to make all the changes yet into permanent habits, which delays reaching some of the goals, but thanks to Lorie, I know how to make them and can work on them until they are "normal behavior" for me, in which case they will have become true habits in my life.
I am pleased and enthused with where I am going on this journey now, thanks to Lorie's help. I know it is and will be a lifelong commitment to better health and mindset.
Thank you, Lorie!
Tricia's Success Story
Tricia's goals including achieving a more balanced life, walking 5xs per week, drinking more water, and eating healthier meals. After three-months of coaching, she now leaves the office at 5:00 pm, a "huge change," and has resumed regular walking, an activity she enjoys sharing with her husband. Tricia's most difficult challenge is to maintain her healthy eating habits and to drink water when she's under stress. This is an area she still needs to focus on, but feels that she "has the tools necessary to do so."
Tricia experienced some surprises along the way. She calls them "unexpected consequences."
I feel better.
I feel happier.
I feel more self-confident.
I feel more willing to try new things—and I like trying them!
"All in all, this has been a very positive and good experience for me. I can't thank Coach enough for her guidance and support, and for all the laughs too. It's been great Coach. From the bottom of my healthier and happier heart, thank you!"
Sue's Success Story
"When I first started with Lorie Eber, I was like so many women who, in the name of career and family, have neglected their health. I had far too many pounds creep up on me, and these are pounds that I used to shed quickly with crash dieting.
We started off slowly; Lorie lets you set the pace. There is no finger-wagging or making you feel somehow inferior for letting the weight creep up on you. Lorie is one of the most positive, non-judgmental people I have ever known.
The real purpose of wellness coaching is to get into new habits. It's a mind game and it doesn't happen overnight. So there is a tendency to get impatient when the weight loss is slow. Fortunately, Lorie kept me positive with a lot of kudos for the slow weight loss, since this is weight you do NOT want to put back on! I lost 10 pounds in about 2 months, whereas I used to be able to drop that weight in about 3 weeks!
But remember, rapid weight loss is never the goal. Wellness is about changing what's going on in your head. The goal is to instill a new way of thinking about eating, exercise, and how we treat our bodies!
As I continue my journey, I will hit some twists and turns; and an occasional bump in the road. But, you know what? I'm never going back! How much is this program worth? Seriously, what's your life worth?"
Mary Jane's Success Story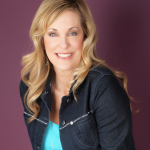 I attended Lorie Eber's wellness boot camp breakfast on stress reduction, nutrition, fitness and overall health. It was a great way to start the day with a healthy breakfast and learning how to manage my stress. Having my own business and juggling deadlines and when the next job is coming can be very stressful. Lorie gave me some goals to work on to help alleviate that. Lorie is great to work with, I would recommend working with her!
Helane's Success Story
I first met Lorie Eber at the National Association of Women Business Owners as co- Board Members.  Lorie and I often chatted about health and wellness and I was delighted when Lorie told me about her 12 week coaching program.  I had to think about what I could possibly learn as a lifelong dieter, a former Whole Foods Market Educator, and a self-proclaimed health and wellness know-it-all. But I did decide to move forward with Lorie and I'm so glad I did.  Lorie gave me an opportunity to talk through things I've struggled with my whole life, to help me give permission to myself to live a little and enjoy food, and to set some small but substantial goals in my health and wellness journey that have truly helped me. I recommend Lorie for anyone who might need a jumpstart on their health and wellness, a little encouragement, a lifelong plan, an understanding of the importance of balance in food and exercise, and an all around general helping hand to live a healthier life.
Elaine's Success Story
Lorie Eber's Wellness Coaching is essential for anyone who wants to develop healthy behavior habits and enjoy life. Lorie's method is so successful because it is realistic. Lorie demonstrates how small changes, over time, will lead to a healthier life. These changes are very doable! Lorie works with her clients to establish healthy habits and realistic goals that can be realistically achieved.
Kari's Success Story
I attended Lorie's multi-session Wellness Boot Camp and found it to be a big plus in my life. She delivered just the right mix of health information, delicious food to sample, and a fabulous sense of humor. I didn't even have to break a sweat, yet I came away armed with the knowledge to make healthy choices everyday that will benefit me for the long haul of life.
Thank you Lorie for your superb class and for being a class act!
Sonia's Success Story
Well, I must say, I dislike lawyers. I was pleasantly surprised by Lorie's compassion, kindness, understanding, and, most of all, her support. It really helped me focus. It's one thing to read things and another to practice them. Lorie provided accountability.
Thank you Lorie. You are the best! I highly recommend Lorie if you want to make changes along your wellness path. It's about focusing, internal searching, and slowly changing by taking small steps for the big thing—your well-being. It was a great experience.
Leanne's Success Story
I first met Lorie through our gym, where she went out of her way to always say a few words of encouragement to me as a new member. She even helped me stay on track during my vacation. I'm the Resource Manager for a large accounting firm and I invited her to do a Lunch & Learn presentation at my company about reducing stress, eating healthy (the real way), and making time for exercise. The presentation was very interactive and she even managed to make accountants laugh and engage. Not an easy feat! I look forward to working with her again in the future.
Kim's Success Story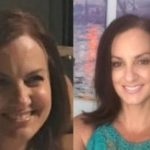 Lorie Eber Wellness Coaching changed my entire family!
Lorie's approach to wellness versus dieting helped me make changes that will impact my family for a long time to come. With her guidance, I was able to identify what we were doing well and what we could improve on to make my family healthier. She focused on me, and the changes I made led my family down a healthier path. We are all down weight, we are all exercising and all feeling better.
Cannot thank Lorie enough!